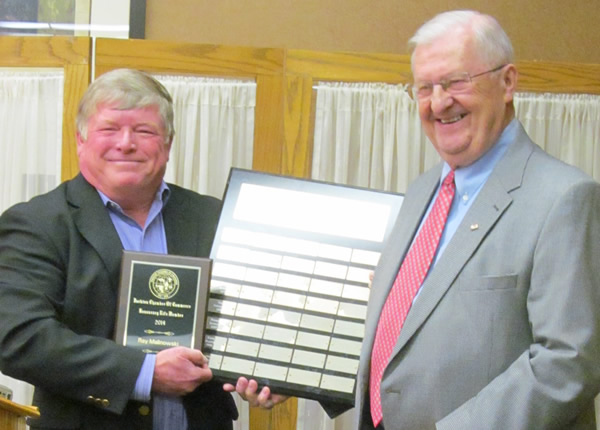 Honorary Life Member Presentation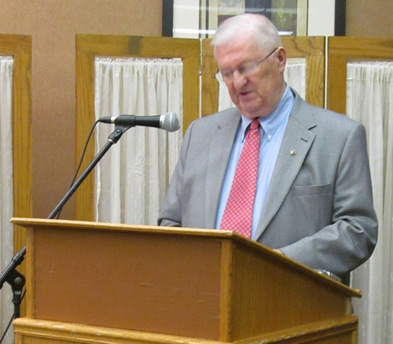 Thank you very much for this honorary life membership in the Yorkton Chamber of Commerce.
Certainly when I received notification about this honor from your Chamber of Commerce management, it was a very pleasant, unexpected and humbling surprise.
Thank you for this opportunity today – for me to thank you individual Chamber members, your staff and Chamber supporters. Thank you for allowing and giving me the privilege to know you and to follow the ideals and the principles of your Chamber.
Of all my associations, the Chamber of Commerce and its members have meant the most to me – from my earliest days with the Junior Chamber of Commerce (the Jaycees), the Saskatchewan and Canadian Chamber of Commerce, and the local Yorkton Chamber of Commerce.
Indeed, this organization is the true voice of business, and the voice of those who believe in our competitive system. These are the ideals I believe in and have practiced most of my life. These ideals, in my opinion, are the things that really keep our communities and country growing and prospering.
Chamber members are innovative and creators of growth and stability in our society. They pay taxes. They provide reasoned advice to local and other governments to spend, regulate and govern with a balanced approach. Chambers suggest that governing should be similar to how we manage our homes, our businesses and our professions, in a way that encourages entrepreneurship, growth and innovation while assuming responsibilities for the less fortunate. We know that the challenge is that we must take risks and we must try to live within our capabilities if we are to prosper and build a better future for our children and community.
You Chamber members are generous in your businesses and professions. This example has been one of the greatest gifts I have received from my association with you in the business community. You are positive thinkers and always find hope when others may give up.
Your Chamber of Commerce continues to lobby and tackle, on behalf of its members, the major challenges to competitiveness:
skills shortages;
barriers to trade;
high and complex taxation;
regulations that impair growth;
government spending and restraints;
identification and support for growth opportunities;
etc.
We must continue these lobbying efforts to ensure that "common business sense" prevails in our community and society.
The Yorkton Chamber of Commerce and its members reflect these objectives. We in Yorkton are fortunate to have and belong to this progressive and growth oriented organization. I applaud all the members – the volunteers, the executive, the current and past directors, and the management for their continued good contributions to the welfare and growth of our community. I'm proud to be associated with you, and assure you that our business and management continue to support you.
You never give up trying to make our community a better place – and for this, and for your life membership honor, I thank you.
Raymond S. Malinowski